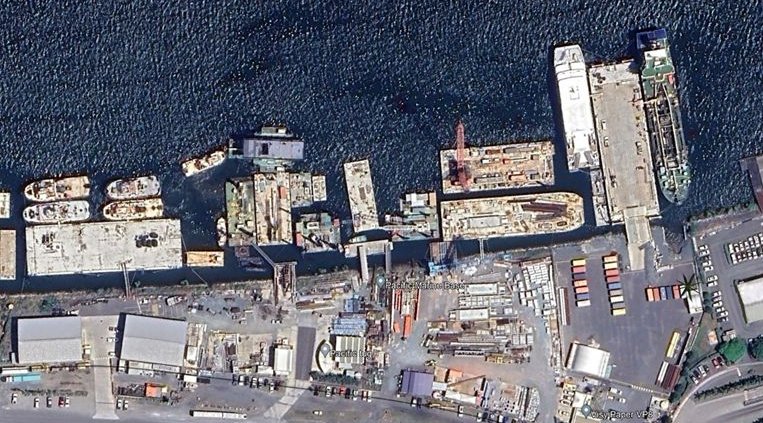 In 2017 a 20,000m2 parcel of land with a 40,000m2 wet lease area in the port of Brisbane was purchased to form Pacific Marine Base – Brisbane and join the Pacific Tug Group.
Since then, this little-known supply base has been the staging point for countless projects, ranging from the Brisbane River to the entire Australian coastline, and far out into the Pacific Islands.
It has been the supply base for the Queens wharf project, multiple City Cat ferry terminal constructions, the Eagle Street Pier redevelopment and the iconic Neville Bonner Bridge, just to name a few.
It played a huge role in the cleanup effort after the 2022 Brisbane floods.
Pacific Marine Base – Brisbane has become known as the best place in town for in water maintenance, heavy lift load out, barge Ro/Ro, Bunkering and first point of entry for vessels up to 85m. It is also where Pacific Tug Australia calls home.
It is amazing what has been achieved in just 6 years and for that we would like to thank our extremely hard working and loyal employees, our suppliers and our fantastic and most valued clients.
These photos give a visual example of how far we have come over the past 6 years, and we can't wait to see what the satellite image of 2029 looks like.
https://www.pacifictug.group/wp-content/uploads/2023/10/1694061571546.jpg
537
763
pacifictugeditor
https://www.pacifictug.group/wp-content/uploads/2018/07/pacific_tug_group_logo.png
pacifictugeditor
2023-09-20 15:40:27
2023-10-20 15:43:50
Pacific Marine Base Brisbane - from then to now